Frequently Asked Questions
If you haven't seen your question on the list feel free to contact us by email ([email protected]) or ask us directly online live chat customers.
Q. Where can I buy a Silicone & TPE sex doll?
A. Buy online every doll made on our sexdolls.to is made of top of the line Premium materials( medical Silicone or Medical Grade TPE ) to simulate the feeling of human skin. The medical silicone material or medical-grade TPE dolls do not contain any harmful, toxic, or itchy material or chemicals. The medical Silicone material or TPE sex dolls are sterilized and made with similar components as sex toys. The idea is that the sex doll simulates what it feels like to have actual sex with a real person. It is built to match as closely as possible the real person on which it was modeled, right down to the fact that it is heavy like a person. It is the same height as a petite woman, too. For all intents and purposes, your sex doll is a person who does not talk or move, but it otherwise fully functional.
What is the difference between the removable vagina and the built-in/fixed vagina?
A. The built-in or fixed vagina is exactly how it sounds.  The vagina is built-in to the doll just like a real woman.  The removable vagina is a sleeve or flesh light-esque tube that you can insert and remove from the doll.  The tube is held in place by the doll's labia.
Which is better? Most of our customers prefer the built-in vagina as it provided the most realistic experience, If you value complete realism you'll want to get the built-in vagina, if you want something that is easy to pop-out and clean after use you should consider the removable vagina.
Notice: ESDOLL sex doll store will ship built-in vagina doll by default, this is 95% customer's choice.
Q. What does the stand or no stand option mean?
A. This standing up foot is different from not standing the regular foot, the ankle has been redesigned and the foot reinforced, there are three Screw pattern in the Sole of foot.  giving all dolls with the standing foot option the ability to stand on their own.
Q. How to install a sex doll's Head?
A. Use the screw connector and body attached to the product. 1. Rotate the screw at the hole of the head. 2. Put the head to align the holes of the body. Then you can rotate the head until you feel it will not drop. 3. Note: Do not over-rotate the head. Prevent damage to the hole at the joint of the head..
Q. Is my sex doll really the size of a adult person?
A. Yes. We only sell large tall dolls with adult breasts and adult appearance. your sex doll is the adult size and weight of a beautiful woman. It's important that you keep in mind that she cannot be moved around easily. You can't just carry her around under your arm because she's too heavy to be moved easily. Plan ahead so that you always have a bed or a chair or sofa to keep her in. Soft, upholstered furniture is better than a hard wooden chair, for example, which could conceivably leave marks in her skin. Our extremely well manufactured, high-quality sex dolls are as close to the "real thing" of a human being as you are going to get. They are intensely pleasurable and enjoyable, and their size and weight is part of this experience.
Q. I have owned inflatable dolls before. Is this like that?
A. No, this is not an inflatable doll. Inflatable dolls were some of the first cheap sex dolls made available to the public. It is basically a plastic balloon that has vaginal and oral openings (sometimes anal openings too) that you blow up into the vague shape of a woman before you have sex with it. Inflatable dolls are notoriously cheap and unrealistic looking (so much so that popular culture considers them a sight gag. The major problem with inflatable dolls is that, while they are roughly the size and shape of a woman, they do not have a realistic weight and they are of poor quality and finish overall. Even with generous lubricant, the sex openings often have rough edges, which leads to a very poor experience. Inflatable sex dolls are also very easily damaged. They do not provide a fulfilling sexual experience and should not be used by anyone who is serious about what they are after when it comes to a sex doll. Refer to How to avoid fake dolls.
Q. How closely will my doll match the picture on the website?
A. We offer a line of manufactured sex dolls that correspond to the pictures on our site because they are based on specific, living models who have licensed their images to us. There are small variations in the manufacturing process, however, that result in minor differences from doll to doll. This makes each doll unique, although they are also easily recognizable as the product model they are supposed to be. Your sex doll will, therefore, match the picture on the website well enough that we will be able to tell that you were shipped the right product, but we are not slavishly devoted to producing cookie-cutter copies. All our beautiful sex dolls are therefore unique in some way.
Q. Is there an option to replace a doll head?
A. If you want to replace a doll head, the doll page, there is a form text area note that will appear on the product page or proceed to the checkout page. Notes about your order need which SKU's doll head, e.g. special notes for delivery. We will produce and ship by as your order requirement.
Q. Will I get the doll exactly as in the picture? Will I get the cloth?
A. Yes! You will get the exact doll as you see in the pictures, Clothes are sent at random(Not the picture shows). Please note that clothes are for display only. You will get a doll as the photos show and Clothes at random.
Q. What will happen after I place an order?
A. As we receive your order, an email confirmation will be sent to you. We will confirm receipt, doll order details, price and payment in the email with you. We will start to manufacture your item right away once confirmed.
When your doll is shipped, we will send you the tracking number.
Please feel free to send us an email if you have any question regarding your order at any time during the production process. We will be very glad to help you in any way we can.
Q. What about the tax?
A. For some countries, especially in USA, Europe, we offer a service to pre-pay VAT and import taxes, so you don't need to deal with customs. Countries like Canada, Japan or Australia, New Zealand import taxes might be required at delivery and usually require the submission of a proof of payment or invoice. You can provide the confirmation email, or Paypal invoice or reach out to us and we will help you with that.
Q. Accepted Payment Options
A. We support Paypal Credit Cards (Visa, Mastercard, Discover, and American Express), Debit Cards, Paypal standard, and credit card gateway methods.
Meanwhile, We use Paypal as our main payment platform, if you haven't a Paypal account, You can also pay with your credit card by Paypal check out. Refer to Payment Options.
All prices on our website are in US Dollars (USD). If your own currency is different (Canada Dollar (CAD), Australia Dollar (AUD), Euro (EUR) or any currency) our payment processor (PayPal) will handle the change for you. You will be charged in your own currency.
Q. Will anyone knows what is inside my package? What about my billing statement?
A. Nope! No one will know but you! We will not include a single branding labeled anywhere on the box and shipping label. All sex dolls will be shipped in a plain brown box, while the rest of our products will be shipped in our boxes to remain discreet.
We consider the privacy of our customers with the highest regard and offer our commitment to protect your personal information. All packages are delivered in discreet packaging; additionally, customer details are sealed within our privacy policy.
There is no specific indication or labeling on the box that reveals the contents inside. Your doll will be labeled "mannequin" (for customs clearance).
Billing Statement will be billed under "ST WAREHOUSE" to remain discreet!
Q. I noticed that there were shipping restrictions to my PO BOX. Will it ship to my PO BOX?
A. No. Due to the specificity of sex dolls (Big size, large volume), the International courier cannot deliver goods to the post office box address.
If you have filled a related P.O. Box shipping address, please update the shipping Address line ( https://www.sexdolls.to/my-account/edit-address/shipping/), or send us another detailed address, This shipping address can be the FedEx or UPS delivery point closest to your pickup, we will help you update it so that we can accurately send the order to you.
Q. Can I pick up my sex doll instead of having it delivered to my door?
A. Yes, We can ship to a FedEx store or UPS/DHL for you to pick it up. if you prefer to pick up your sex doll instead of having it delivered to your residence you can arrange to pick up it at your local FedEx or UPS store instead. when you input the order shipping info, please fill the nearest FedEx or UPS store address, you can also contact our online chat to express your request or email our sales email box([email protected]).
Q. Processing and Ship Out Time
A. As sex doll products are special and involve complex working procedures, and it takes 2 – 3 business days to complete manufacturing a doll. We will send you the shipping tracking number to your email box once your order been shipped out.
Q. Do you ship worldwide?
A. Yes, we ship all of our products worldwide! All Sex Dolls can be shipped anywhere in the world for free!
Q. What happens after I buy the Doll?

Q.How long until I receive my Sex Doll?
A. Once your order has been placed, it will be 1-2 weeks until you receive your sex doll. All domestic orders within the US are shipped within 1-2 business days and it only takes up to 3-7 business days to receive your order! European orders need to take 7-15 business days to deliver depending on how long it takes to pass through customs.
All Sex Dolls will be completed and shipped within 2-3 workdays. Sometimes, due to the number of orders received, or if a doll does not pass our quality assurance tests, we will need more than 3 workdays. The average delivery time for our Sex Dolls is 5-10 workdays. For both domestic and international.
Q.Can I dress up my doll?
A. Of course! You can dress up your doll any way you like. Feel free to use any regular woman clothes. We provide Bust/Waist/Hip measurements for that.
Q.What kind of lubricant should I use with my doll?
A. You can use Vaseline or any water base lubricant with your doll.
Q. Is it safe to have unprotected sex with my sex doll?
A. As long as you clean your sex doll with mild antibacterial soap and water after each use, it's okay to have unprotected sex with her. If you cum inside her, however, it will complicate cleanup and make it harder for you to get her properly cleansed each time. Most of our doll owners have found that wearing condoms while they have sex with the doll not only simplifies the application of safe lubricant to all the business parts but also simplifies cleanup immensely. You may choose to have protected or unprotected sex with your sex doll. Just make sure that you are using a condom if you are having sex with your doll while someone else does as well. Sharing the doll is an intimate act akin to having unprotected sex with the person sharing it if you and your living partner do not use condoms to protect yourself. Other than that, have fun, and clean the doll's skin once a month to prevent dirt and buildup.
Q. How should I store my doll when I'm not using it?
A. We recommend storing your doll right in your own bed when you are not using her. You could also put her in a closet, but she cannot stand on her own, and it's best for her to be stretched out rather than folded up. If you stretch her out on the bed, she will wait patiently there for you until the next time you want her. There she will be out of the way, yet serve as a pleasant reminder that she is yours. Most of our sex doll owners operate this way.
Q. When will products be restocked?
A. Our ES DOLL factory has only a small number of stock dolls. If you are an old customer of ES DOLL, you can notice that the ES DOLL website system has added the doll customization function to meet the special customization needs of any consumer. Our price has always kept the factory direct sale price. We don't have a distributor. We don't cut the price by cutting corners. Our sex dolls product will not sell a high price. Our sex dolls will only maintain a competitive price.
Now, Enjoy your shopping with us!
Enter coupon code 'ESDOLL100' at Cart,  Get $100 OFF Discount.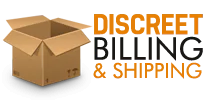 We ship each and every product in an unmarked and discreet box and also make sure that billing is done with no mention of sex related products.