Sex Doll Affiliate Program
Join our affiliate program and start making money Today!
Earn the highest commissions on referrals in the sex doll industry.
How does it work?
Register as an Affiliate Partner.
Add your affiliate URL on your website.
When a user clicks through to sexdolls.to and makes a purchase, you will automatically earn 3% of the sale.
Login to your Affiliate Partner Panel at any time to track clicks, conversions and earnings.
Notes:
If each affiliate has more than 200 USD commission, our finance department will settle once.
2. After registering the affiliate member, please log in to the member center, fill in the payment method on the profile form page (https://www.sexdolls.to/affiliate-program/?sub=profile), select payment method, fill in the PayPal E-Mail Address *, this PayPal E-Mail Address is your commission accounts receivable account.
How to become an Affiliate Partner?
If you are an existing affiliate, please log in to access your control panel.
If you are not an affiliate,Click here to register. Once approved we will send you a personalize URL.  It's important you use this URL so that we can trace the sales back your account and pay your commissions.
Enter coupon code 'ESDOLL100' at Cart,  Get $100 OFF Discount.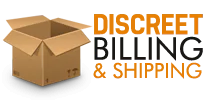 We ship each and every product in an unmarked and discreet box and also make sure that billing is done with no mention of sex related products.