How To Clean A Sex Doll – Care Sex Doll
How do I care for and maintain my sex doll?
Taking care of your sex doll is as easy as following a few simple rules. Obviously, while our prices for sex dolls are well below what the top-of-the-line name brand charges, what you pay for our excellent products is still not an insignificant sum. Given that you have made this purchase, you want to know how to use a sex doll and keep your doll nice so that your sex doll gives you lots of useful life. You want your doll to be around as much as possible so you can enjoy her whenever possible. First, understand that you cannot have sex with her without lubricant. While we don't think that would be particularly pleasurable or comfortable, it can also damage the skin and textured openings of your doll. When enjoying your sex doll, always use plenty of safe lubricants so you can prevent any internal damage.
Bacteria build-up is the single biggest worry you will have when caring for and maintaining your sex doll. Use a mild (and we stress mildly) antibacterial soap and warm (not hot) water to cleanse your sex doll's skin. Be gentle and use the water sparingly. Whatever you do, don't just dunk your sex doll in water. You can't put her in the bathtub and you can't submerge her head. Both of these actions can damage her. Never, ever use a hot hairdryer or another heat source to dry your doll off after cleaning her, either, because the heat produced by a hairdryer could melt parts of her. Use a clean, dry, absorbent towel to gently wipe her down and towel her off with the soapy water involved.
If you cum inside your sex doll, the openings (the mouth, the vagina, and the anus) will need to be cleaned after each use with the same mild antibacterial soap and warm (not hot) water. This prevents the growth of bacteria. If you were to use your sex doll repeatedly without cleaning her and you did not wear condoms, you could conceivably give yourself some kind of infection. One way to make cleanup easier and to prevent bacterial buildup is to use condoms when having sex with your doll. This way, you can cum inside her all you want without having to deal with the cleanup.
The wig that constitutes your sex doll's wig can be cleaned with a very mild shampoo and conditioner if needed. Let the wig hang dry or dry in place, but never try to dry it. You can damp at it with a towel if that helps a little. Again, never submerge the doll's head or hair in the water, as this is not good for it. Water and mild antibacterial soap can be used for cleaning purposes when cleansing the skin, but always use a sparing amount and always be gentle when physically cleaning the surface skin of your doll. Remember, use only a safe lubricant. All other lubricants can damage the doll's skin. Avoid placing your doll in direct sunlight for any length of time, as ultraviolet radiation from the sun is not good for her. Placing her in a chair by a window on a sunny day before you go out, for example, is not a good idea.
When clothing your doll, make sure the clothing you use (lingerie, dresses, skirts, whatever) does not transfer color to her skin. Consider pre-washing everything in which you're going to dress your doll so that you can try to prevent color transfer and identify fabric that tends to bleed. Ink and newsprint, such as that found in magazines, may also transfer to the doll's skin by contact, so don't rest your doll on any of these materials. Never touch your doll's skin with sharp objects, and be careful that any jewelry you put on her does not have sharp edges that could rough up her skin. The doll's internal skeleton is designed to be upright, so don't leave your doll bent or contorted into weird positions. If your doll does get damaged, don't try to repair it yourself. Contact us and will explain how best to proceed.
Don't share your doll with anyone else except under the most intimate of group sex circumstances. Remember that if you and another living person both have unprotected sex with the doll, you are essentially having unprotected sex with each other.
A brief summary of the doll maintenance and cleanness.
The doll should be cleaned every 30 days used by mild shower foam. The head should be taken down and cleaned separately. Please do keep the head from the water.
b.When the body skin becomes sticky, please also use bath powder or powder to make it dry and smooth.
c.Use the towel to dry the doll after cleaning and put on some bath powder or cornstarch powder. Please do not blow the doll with the hairdryer.
d.Use the wet towel to clean the face gently and lightly.
e.Use mild shampoo to wash the wig. Let the wig dry itself naturally.
f.Suggestion: please put the clothes on the doll and keep it clean.
h.You should carefully move the doll because it is a little bit heavy. Please avoid making the doll dropped, knocked or broke.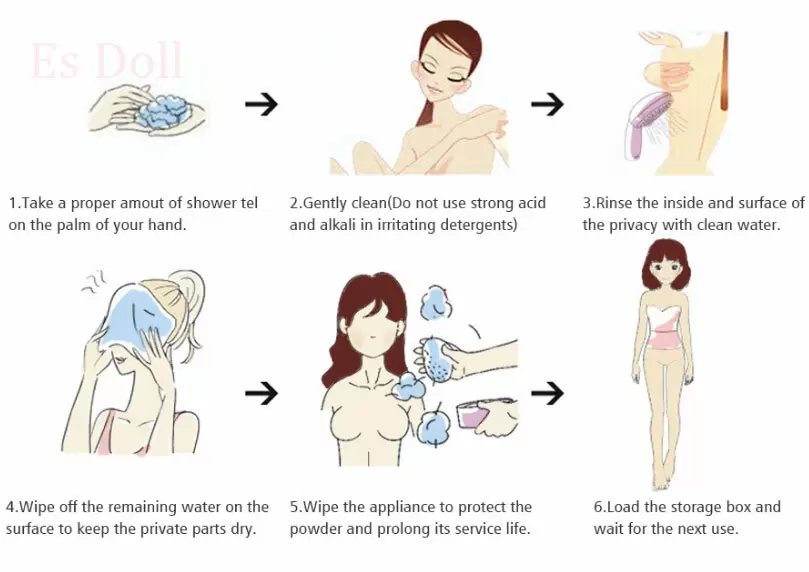 Sex Doll metal skeleton movable joints care
The joints of sex dolls are like human bones joints, and they can also perform normal human activities and actions.
sex doll has a metal skeleton and movable joints to allow her to stay flexible. You are able to move her limbs and body, activities will leave traces on her body, this is perfectly normal.
Please understand all of our dolls are not allowed to have a full swing from different angles. You are not supposed to put extreme force to move her joints for any positions.
Do not knock her against hard surfaces, do not drop her.
Avoid her from any sharp items, they will hurt your doll.
Try not to leave her in the same position for too long, not even leaving her lying on a hard surface for long. the shape will be altered if she is in the same position for long, for example, her ass will be flatter even she lied down too long. The best option would be to hang up your doll. You can purchase a set of suspension kits for sex doll.
Store your Sex Doll in Storage
You have many options when it comes to storing the doll.
1. Sex Doll storage box
2. Cupboard hanging
3. Original shipping box
4. Storage bag
All of the above options will keep your doll in good condition. As we said above, just ensure the doll is not in direct contact with any inks or materials which could potentially pass over color to the doll.
Enter coupon code 'ESDOLL100' at Cart,  Get $100 OFF Discount.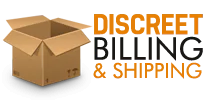 We ship each and every product in an unmarked and discreet box and also make sure that billing is done with no mention of sex related products.